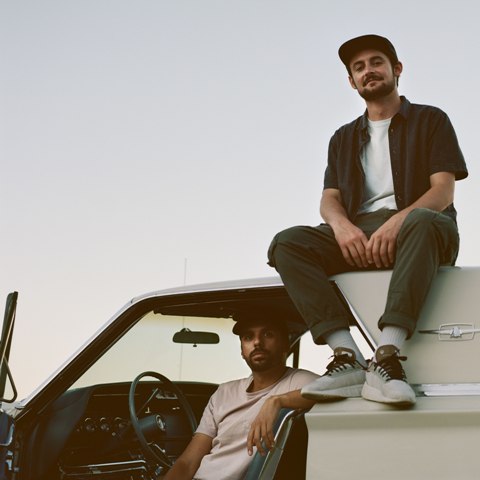 Jahneration is the encounter of two music-driven young men, decided to make their dreams come true.
Since their very first songs, we can easily guess they've been inspired by the Reggae music from the shallows of Kingston mixed with some Hip-hop and Californian punk-rock. From their first buzz with "Me Nah Fed Up" with the french singer Naâman to the collaboration with Manu Chao, this french duo developed itself more and more every year without any contradiction. They are the mirror of their generation: free, genuine, honest.
They assume who they are and showcase their talent on stage with more than 300 gigs in 5 years, from little venues to big festivals.
They will also be playing at the Olympia, Paris on march 5th 2022.
> 100K FOLLOWERS ON YOUTUBE <
> 80K FOLLOWERS ON FACEBOOK <
> BOOKED @ SUMMERJAM 2022 <
> NEW ALBUM « HIGHER » OUT <
BOOK A SHOW